Sharemaster
1 min read ⚡️
Planted 2 years ago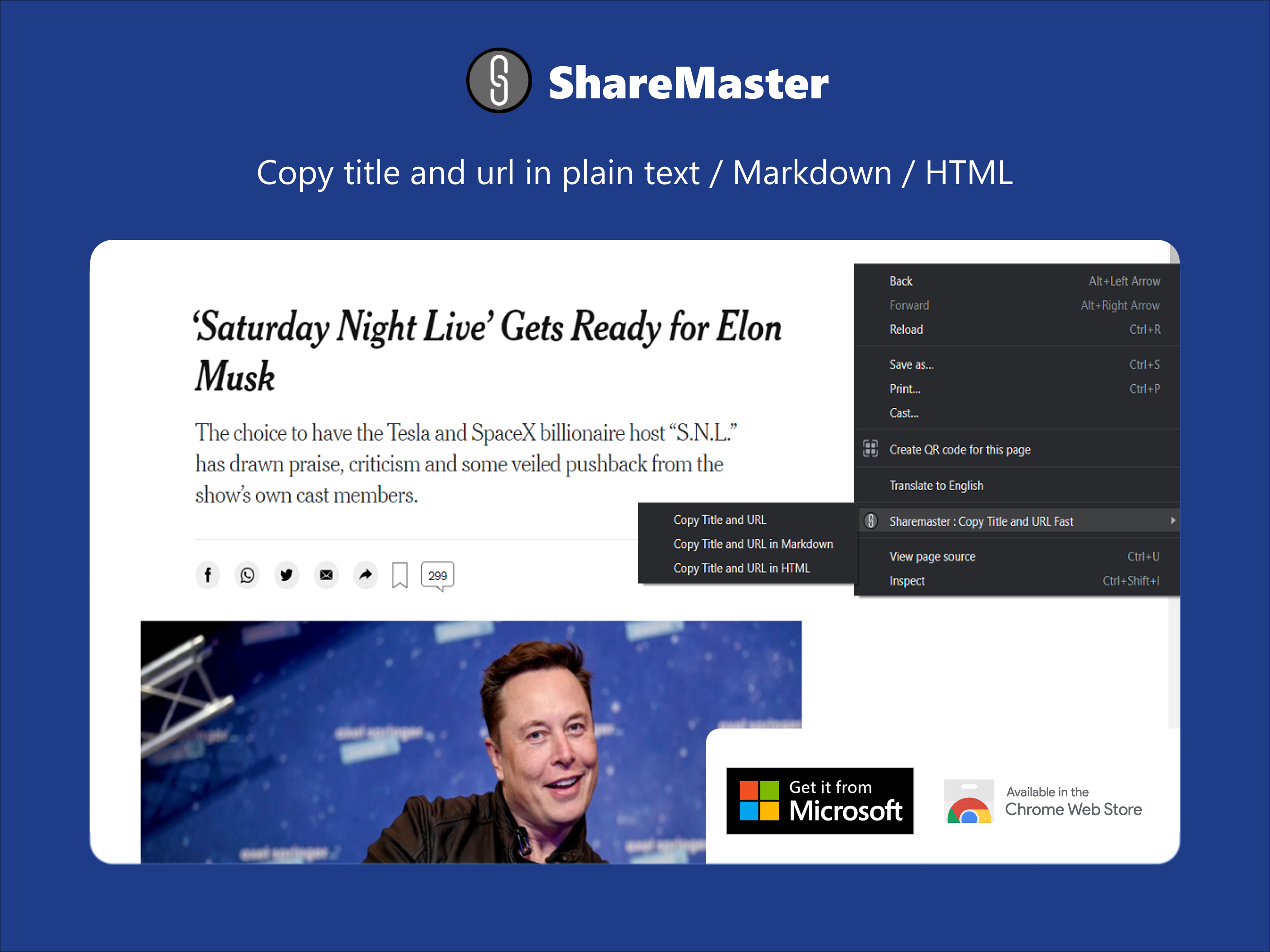 Available on:
Features:
Have you wanted to copy the news article to share with your friends quickly? Or to copy internet references for the Acknowledgement section in markdown format for your report?
Sharemaster is here to help! These are the pre-configured shortcuts:
ALT + C Copy Page Title and URL

ALT + H Copy Page Title and URL in HTML syntax

ALT + M Copy Page Title and URL in Markdown syntax
These shortcuts are configurable via the chrome extensions shortcut menu too.
Alternatively, Sharemaster can also be accessed from the menu by right-clicking on the webpage.
It makes my day when I see it.
😊